Cave Painting!!!

For this project, I decided to use a traffic light I have had for years, since 1990 to be exact. In this time so much has changed with the design of lights as well as the vehicles they control. It got me thinking that there needs to be something left to depict what life is like now for future generations. My hope is that one day gasoline vehicles will be a thing of the past, or as we know it, our present.

This cave painting is more of a time capsule of sorts. It is to be left to be found by people of the future as a reminder of what life was like hundreds of years ago, in hopes that similar mistakes are not made. On the back of the traffic light i depicted two vehicles with smoke coming from their tailpipes, this smoke converges to make a smog cloud, an example of the pollution created by these machines. The cloud wraps around the light engulfing the red stop light. This represents the moment in time when collectively we become aware of the problems caused by big oil companies, as well as the pollution created by the vehicles of today. Alongside the vehicles on the back I have included two of the worlds largest oil companies, BP and Aramco.

Powered by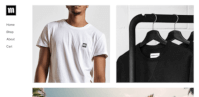 Create your own unique website with customizable templates.